Artificial Intelligence and Labor Markets. A Critical Analysis of Solution Models from a Tax Law and Social Security Law Perspective
Michaela Georgina Lexer

Università di Graz

Luisa Scarcella

Università di Graz
Parole chiave:
Artificial intelligence, Automation, Job loss, Unconditional Basic Incom, Robot tax
Abstract
Discussions on how to face problems regarding the changes within labor markets due to technology have so far been led by economists, who have mostly suggested a change within the social security system via the introduction of an unconditional basic income (UBI). Since Finland launched an experiment which examines the introduction of a UBI as a possible solution to these changes at the beginning of 2017, certain legal as well as socio-economic aspects will be pointed out that generally have to be considered by national governments when introducing a UBI. The second part of the essay focuses on possible different designs of the so-called "Robot-tax" which recently has been one of the central point of debate in relation to the overtaking of typically human jobs by AI and their impact on state finances. The two different scenarios, referred to A and B, represent the basis for a possibly necessary adaptation within social security law as well as the tax law sector. The main reason we chose to discuss the possible implementation of a UBI and of a "Robot-tax", instead of other possible measures, is that current discussions, especially within Europe, mainly focus on exactly these instruments.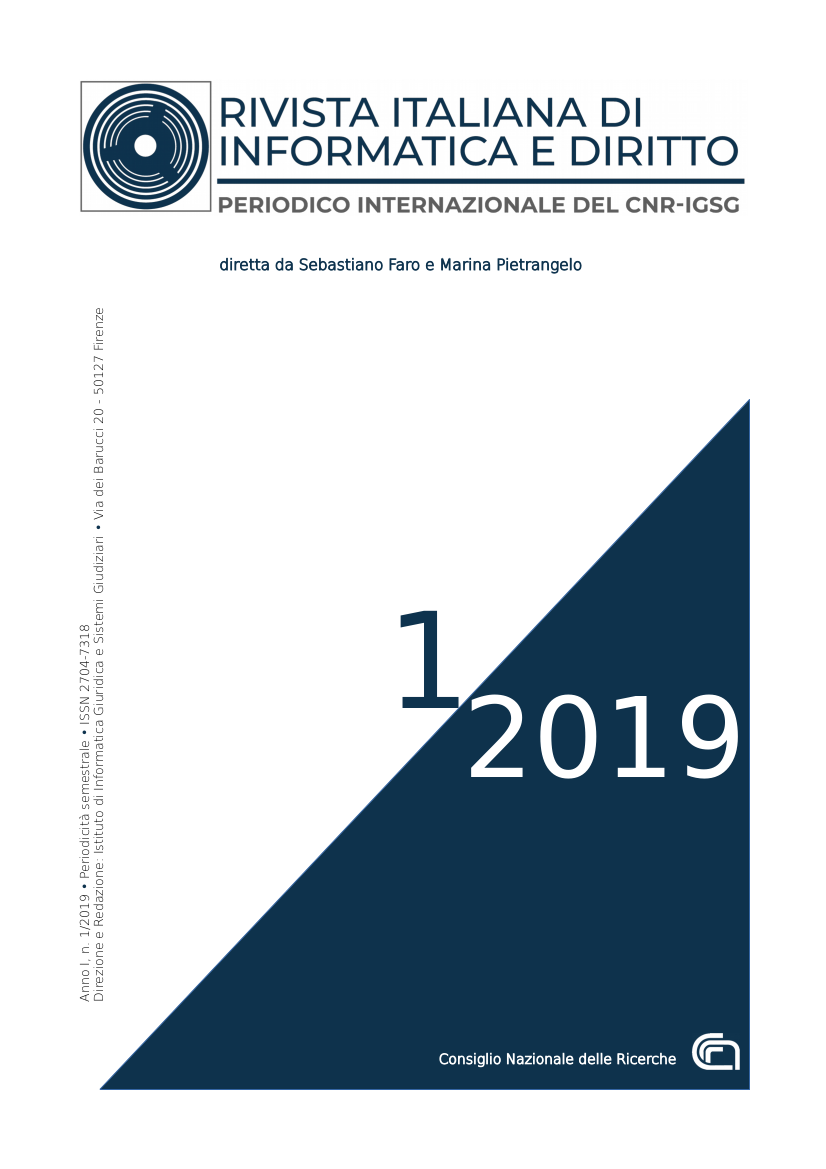 Come citare
Lexer, M. e Scarcella, L. (2019) «Artificial Intelligence and Labor Markets. A Critical Analysis of Solution Models from a Tax Law and Social Security Law Perspectiv»e, Rivista italiana di informatica e diritto, 1(1), pagg. 53-73. doi: 10.32091/RIID0004.
Copyright (c) 2019 Rivista italiana di informatica e diritto
This work is licensed under a Creative Commons Attribution-NonCommercial-ShareAlike 4.0 International License.